.
Browse Photos by Subject:
Cells
.
Exterior Views
.
Graffiti
.
Built 1837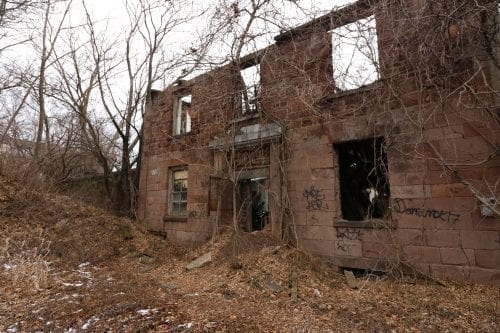 Click to launch slideshow.
..
.
Related Content
View All Photos
The images featured above are a fraction of 250 photos documenting the current site. All photos are by Columbia University GSAPP or Myles Zhang. Click here to view all photos.
Historic Site Photos
Interested in seeing what the jail looked like before it was abandoned. Click here for historic photos from the Newark Public Library archives.