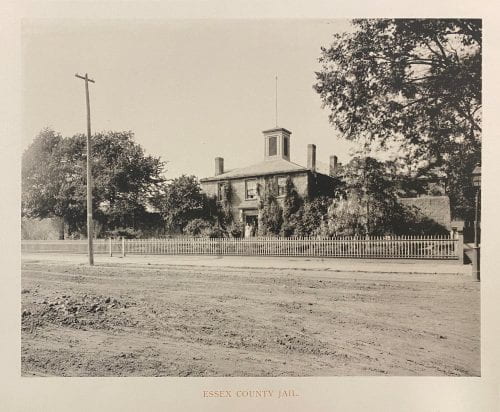 As Newark grew from a small town into a large metropolis, the city jail grew alongside and adapted. From the 1890s to the 1930s, new buildings and facilities were gradually added, including a hospital, powerhouse, laundry, and space for prisoners to pass the time. Most individuals here were arrested for petty crimes such as drunkenness, prostitution, and loitering. Unlike today, they served short sentences before rejoining the community. For most of the jail's lifespan, the warden and his family were required to live and work alongside the prisoners. This state of affairs changed in the late 20th century as a different paradigm in the justice system emerged and stretched this jail, along with all others around the country, beyond capacity.
All news clippings and reports featured below are scanned from the Newark Public Library or New York Times archives. All current site photos by Columbia University GSAPP. All infographics by Yujin Cho.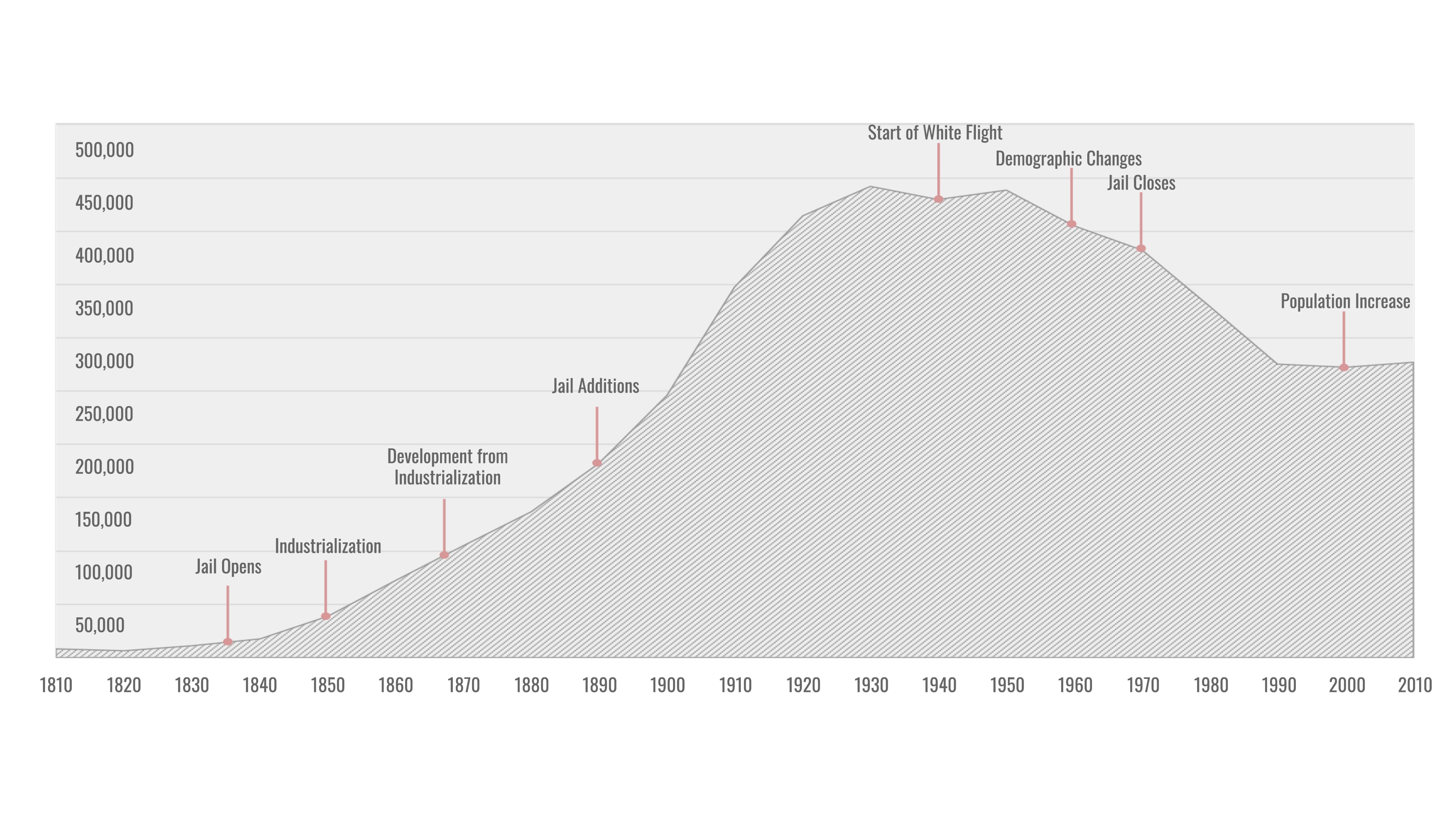 Image by Columbia University GSAPP
Photo of the Wardens House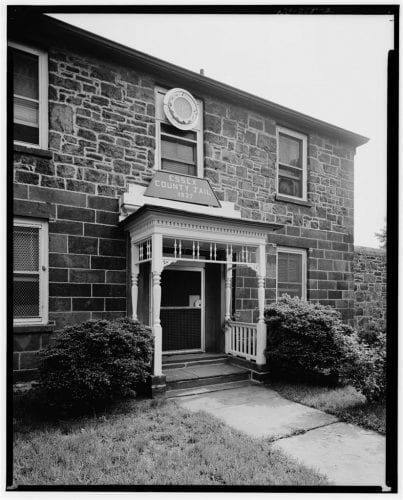 Liked what you saw? Explore more primary sources and news articles here. Or browse all contemporary site photos here.