Hostel
I propose to convert the jail into a hostel to serve young travelers, exchange students, or visiting scholars and athletes. My strategy is to consolidate and restore exterior walls, rebuild the roof with new trusses, and introduce ventilation through a skylight over the existing mechanical shaft. Structures in poor condition and of little historical significance will be demolished to create public space.
Steel cells in the North and East Wings will be guest rooms. Masonry cells in the West Wing will be removed to make space for reception, a café, a lounge, and circulation. The engineering room will become a gym and the Warden's House will hold both the office of Newark Landmarks and a space for historical exhibits. The only addition will be the shower room extending from the North Wing.
The size of the smallest guest rooms will be that of a prisoner's single cell. Varied combinations of cells can create differently-sized apartments. Two units will make up a guest room with a private bathroom. Three units for people traveling with friends and family. The last type is double height, with its own living room.
The steel bars will be the defining element of the lounge space. An elevated cage  evokes the inmates' passage from being trapped to being freed. Circulation within the hostel will be organized around a hydraulic elevator and bridges at different levels.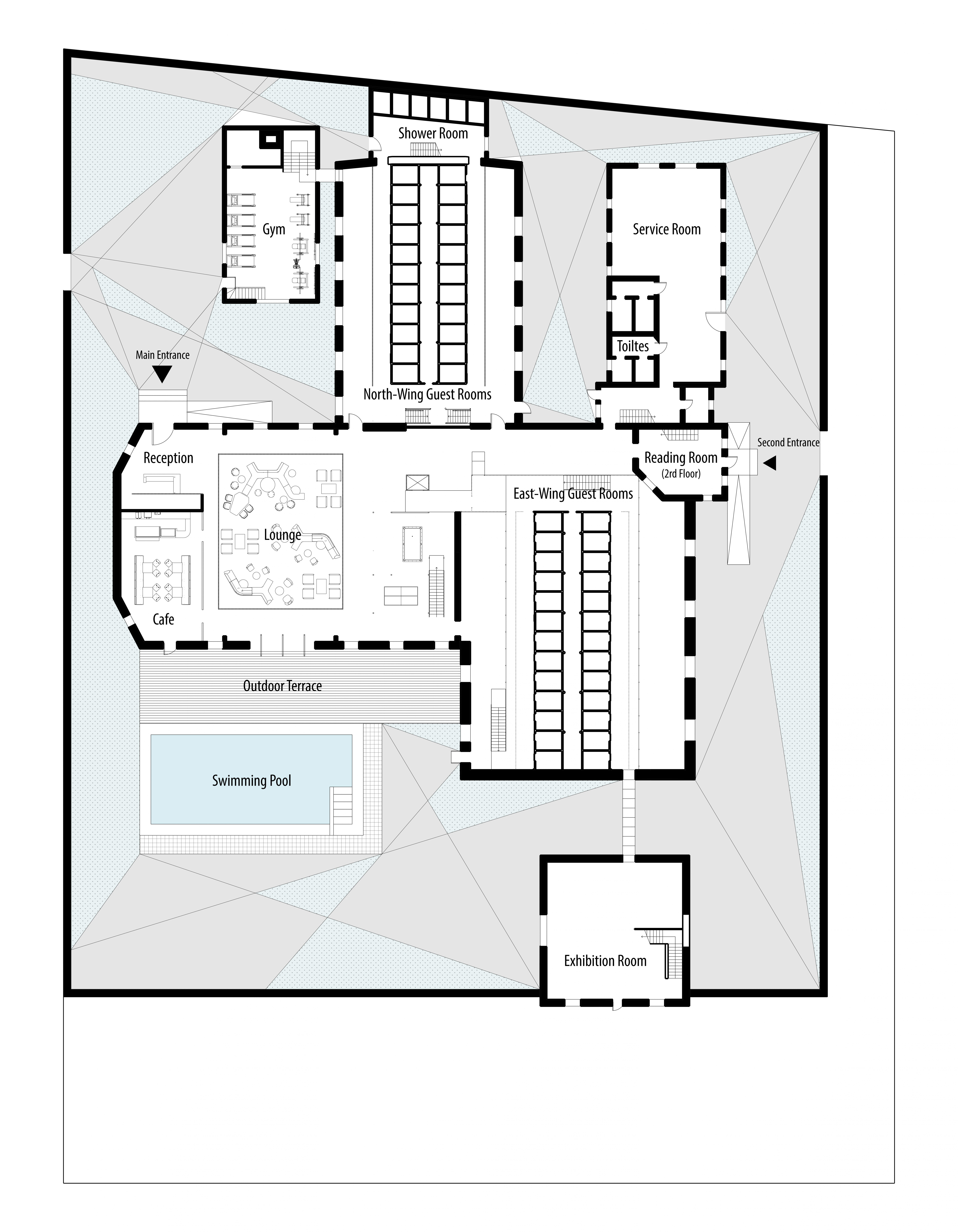 When Rome's in ruins, we are the lions, free of the Coliseums.
The elevated cage indicates the transition from being confined to being freed.
The Modular Unit