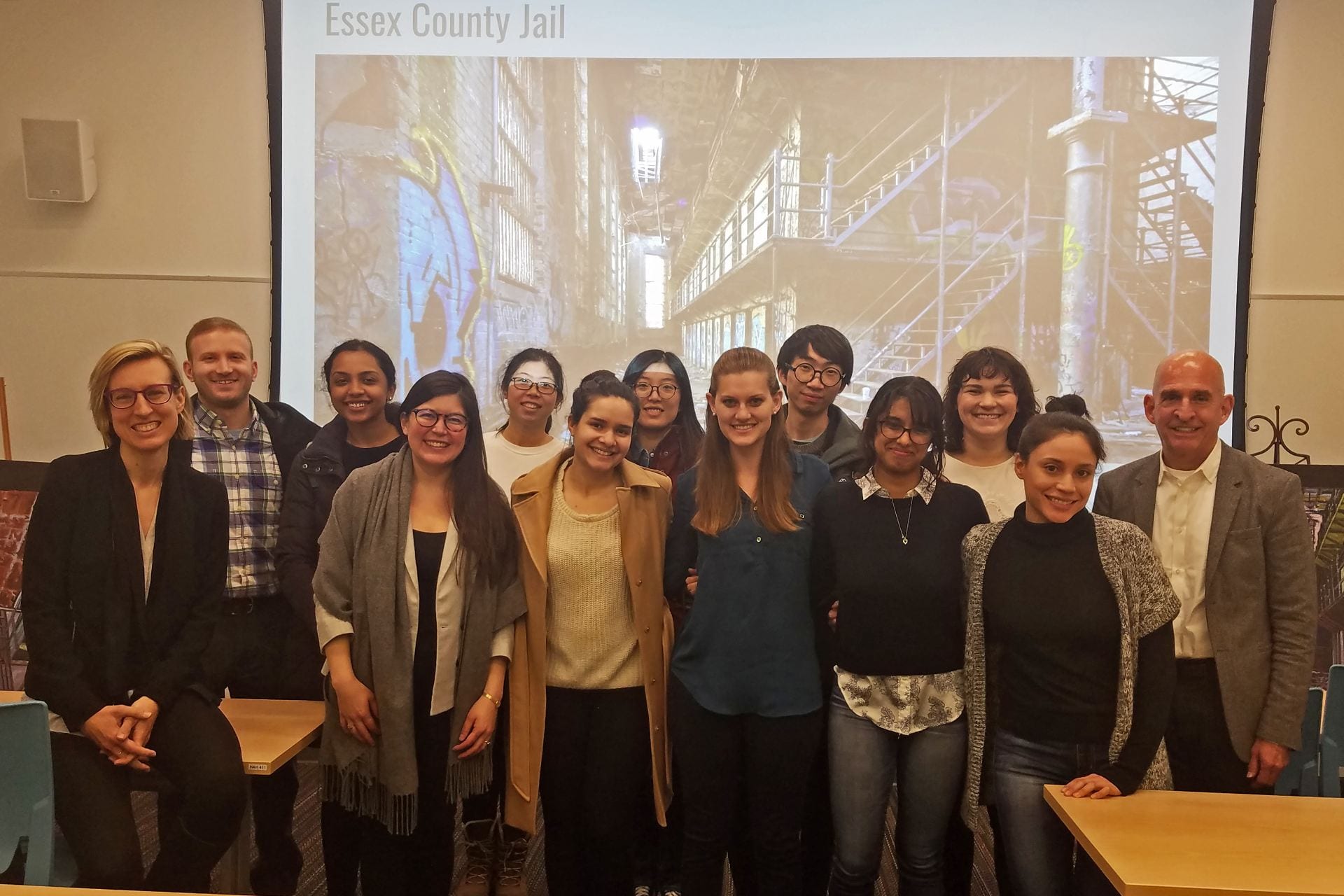 In Spring 2018, architects Belmont Freeman and Bryony Roberts led a Studio II class as part of the Historic Preservation Program at Columbia University's Graduate School of Architecture, Planning, & Preservation. Eleven students documented and explored the historic context, condition, and importance of the old Essex County Jail, and then built upon this analysis to form preservation and memorialization strategies. Each student developed a proposal through an architectural design or interpretive design framework.
Architectural Design Group looked at options for new programming and building on the site. Students developed detailed proposals for new construction for institutional reuse like a technology center or a charter school hub, and also explored housing options.
Interpretive Design Group focused on developing proposals for editing and transforming the structure in order to communicate its architectural and social history. Students chose to develop projects centered on incarceration history, materials and technology, and community hubs.